Interior Design 101: Fabric Selection
Interior design and decorating is a big universe filled with endless outlets for creativity. It can be overwhelming to narrow down selections and find the best solutions for individual needs. The best design is always the most functional, as design is not at its best if it is not usable. At Design Theory we aim to give you the tools to make the best of your space, with or without us. This blog is dedicated to one specific aspect of the design process, fabric selection. 
Color is one tough factor to navigate when it comes to fabric selection. Are you going for a color pop moment? A moody deep toned moment? A neutral and airy vibe? Choices can be overwhelming and make it tough to curate a space. Simplify the process by thinking about what speaks most to you. Do you tend to wear neutrals in your closet? Stick to the basics and go neutral. Gravitate to bright colors and bold moments? Have fun with your space and go bold. Furniture is not permanent and should be treated with the same personality you give yourself. Consider the rest of your space and how it plays into this as well. Live in a white NYC apartment where the landlord wont let you paint? Play into it with light neutrals that create a peaceful environment, or offset it with a bright color that screams personality. The best part of interior design is that there really are no rules when it comes to color, and if you have heard that there are then those are rules that are meant to be broken.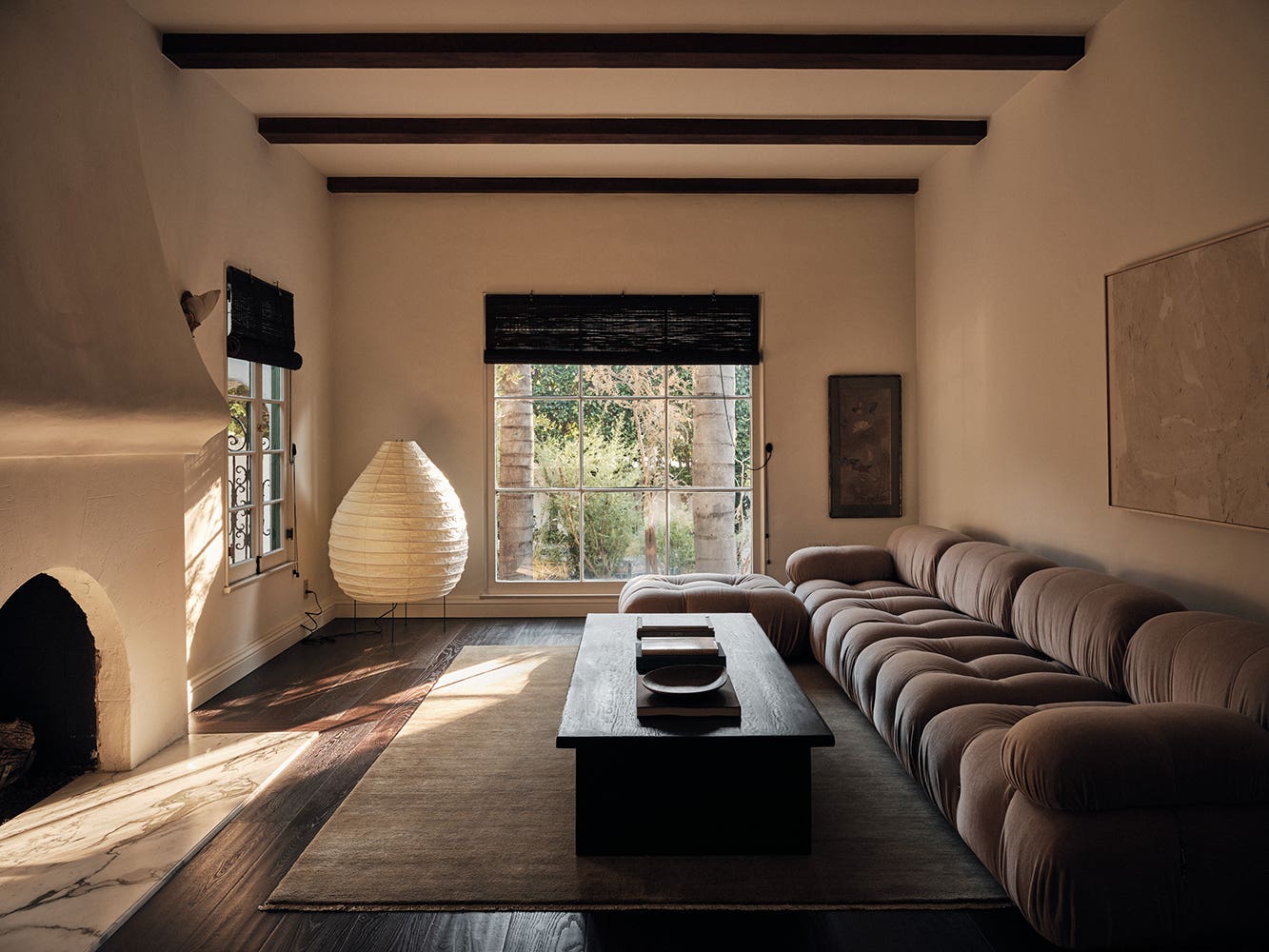 Photo: BeBItalia
Working off of color is also a noteworthy topic of tone or shade. If you live a busy lifestyle and your furniture sees a lot of action, your fabric selection should reflect your lifestyle. For example, entertain a lot or have pets? Opt for darker tones or patterns that will handle staining and spills over time. If your space does not get a lot of natural light and you find yourself yearning for a brighter space opt for sunny yellows, pops of orange, or whites and light neutrals that reflect light.
Now let's talk durability. We now have learned that darker tones or patterns will help hide stains and wear and tear over time better than a light color. The fabric material also aids in this. If you own a pet like a cat or a dog and are concerned about scratching furniture, opt for something like velvet or boucle. Cats can claw into velvet and not tear visibly the same way it would if it were a woven fabric like linen. Boucle is nubby, but will hide fabric pulls that a woven fabric would show. Leather can be tricky as some animals can't get their claws into it, but it will show scratches much faster. However, leather is the most durable against spills, crumbs, stains etc. 
Photo: Pinterest
Additionally, there are stain repellent solutions. We offer a variety of fabrics for example with stain repellent built in. Normally porous fabrics will reject liquids on contact, making you stress less about that glass of red wine on the white sofa. 
Fabric selection makes a lot more of an impact in your space than you may think. We are here to help! Reach out via email, Instagram, Pinterest etc. with any questions about our fabrics. Design Theory is here to not only give you as much information as possible, but aid in your selection. Our team is made up of some award winning interior designers who would love to give you helpful advice for your space. 
---